Rihanna and Melissa Ford posted a few risque pics for Woman Crush Wednesdays. See the ladies in their red bikinis inside and watch Mary J. Blige with Disclosure in "F For You"....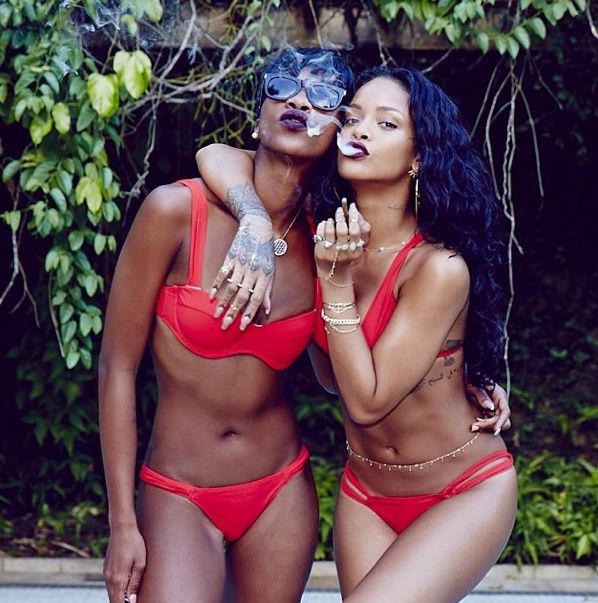 Just in time for #WCW, Rihanna and Melissa got lit--in more ways than one--and posed for a few pics in their red bikinis.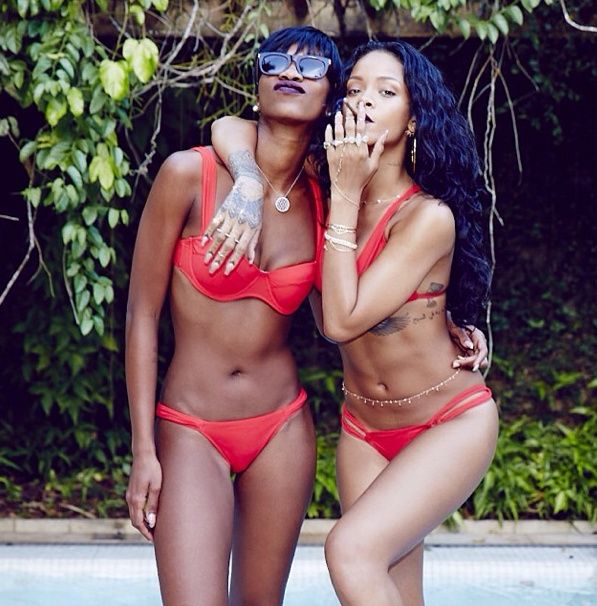 Fans can see the love between the two lifelong besties, who took a rumored break from their friendship a few months ago, before reuniting in Cape Town last year (e.g they SUPPOSEDLY stopped following each other on social media). But they didn't miss a step and neither admit to a break.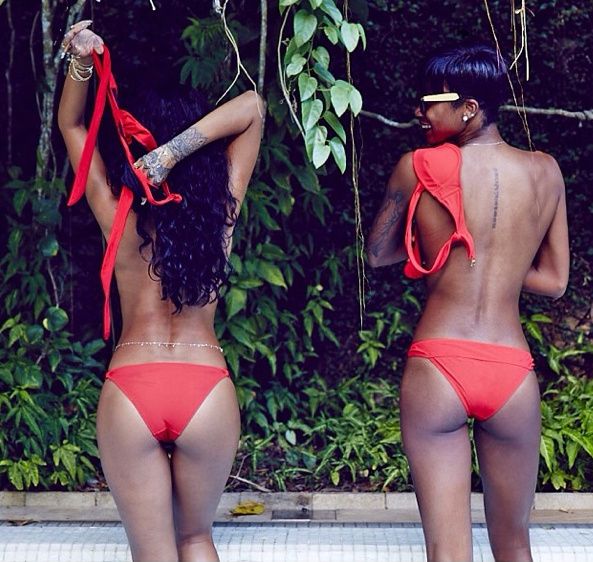 RiRi's pics were snapped in Brazil where she flew to shoot a spread for Vogue with her fellow "Can't Remember To Forget You" singer Shakira.
In new music......
Grammy winner Mary J. Blige has added her vocals to "F For You", the international hit song from English electronic music duo Disclosure. The song appears on the band's Settle album which is up for Best Dance/Electronic Album,.